Download Fedora36.
Download the installation disk image from the download page.
Download page
Install disk image:Fedora-Server-dvd-x86_64-36-1.2.iso
Create an installation DVD.
Use ImgBurn to create a Fedora35 installation disk with the installation disk image.
Img Burn
Fedora36 installed.
Set the BIOS to allow DVD boot before installation.
Please check the manufacturer's site for how to set up your own server.
Install using the created installation DVD.
When the screen below appears, press "Enter" on your keyboard.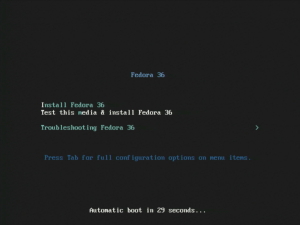 Select Japanese and click Continue.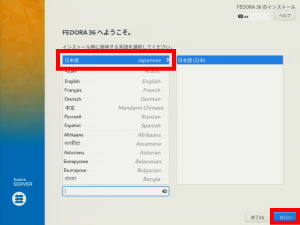 Set the keyboard to Japanese.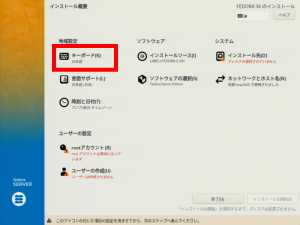 Set "Language Support" to Japanese (Japan).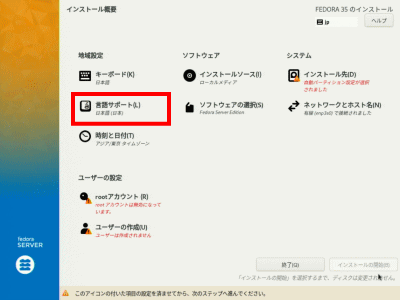 Set Date and Time to Asia/Tokyo time zone.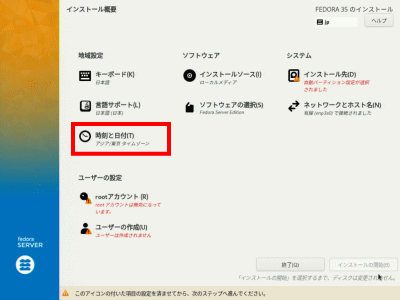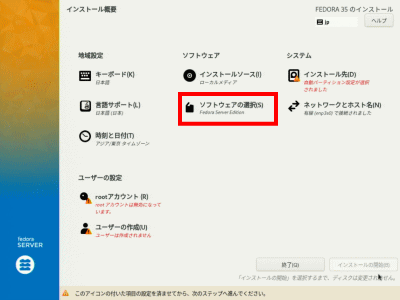 Select Fedora Server Edition and click Finish.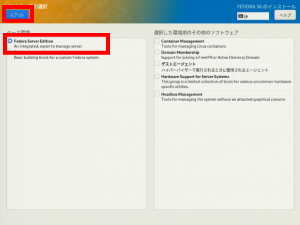 Select the automatic partition in "Destination".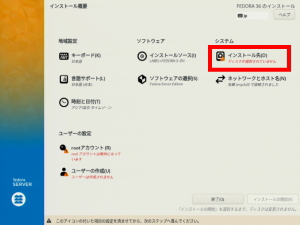 Click Network & Hostname.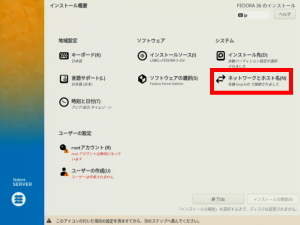 Change the Hostname and click Apply.


hostname:linuxserver.jp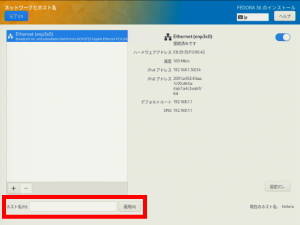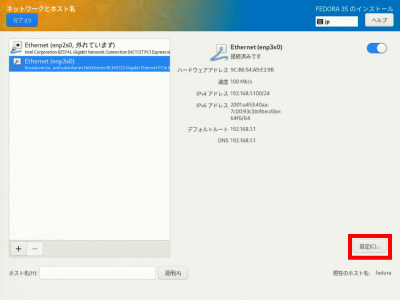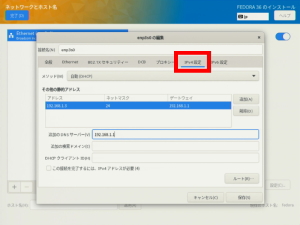 Select "Manual" for the method.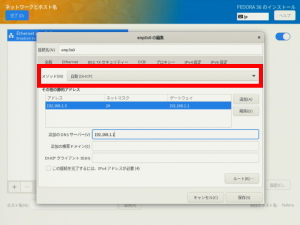 Click "Add" and enter the "Address", "Netmask" and "Gateway".


address:192.168.1.3
Netmask:twenty four
gateway:192.168.1.1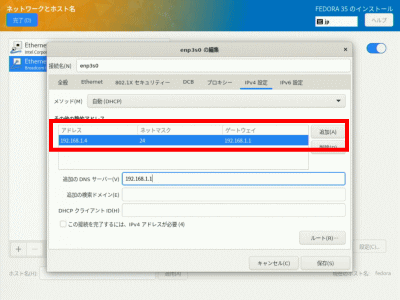 DNS server:192.168.1.1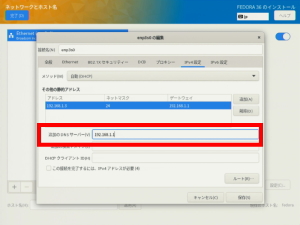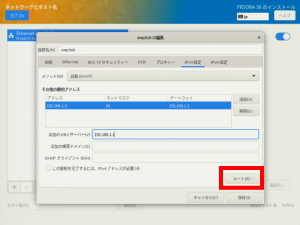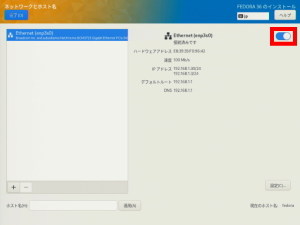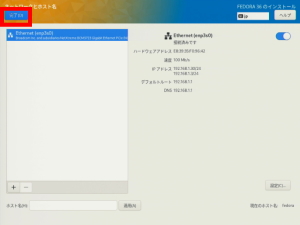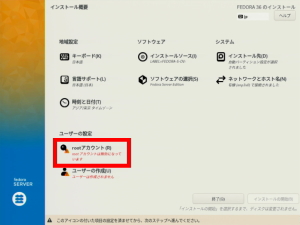 Select Enable Root Account and enter the Root Password.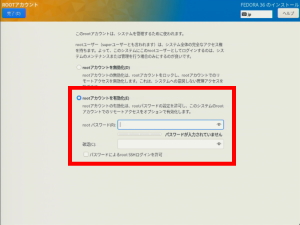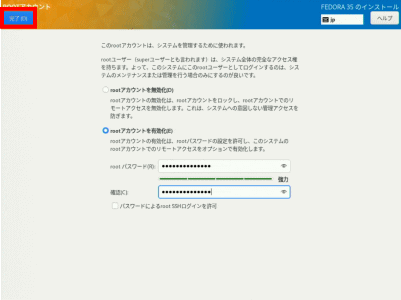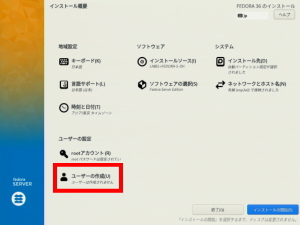 Enter "Full Name" and "Username".


Full name/username:webmaster
Select Make this user an administrator.Select Require a password to use this account.
Enter "Password".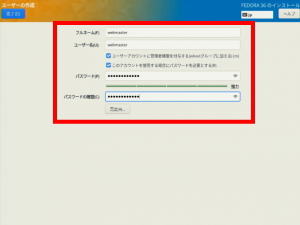 Click "Start Installation".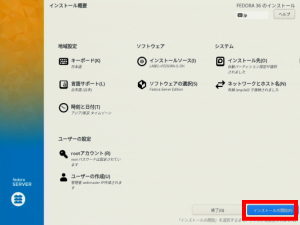 When the installation is complete, click "Reboot system" and remove the installation DVD.